Many years of performing with various bands, different venues and music jams have brought Charles, 
Stanley and Mark together to create a fun combo playing a broad list of styles! From jazz standards to 
the islands, Roberta Flack to Judy Garland and beyond. This group features special guest artists from the 
Treasure Coast to the Palm Beaches.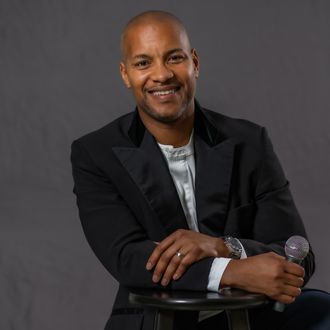 Charles Jones
Lead Vocals
Charles is a homegrown local talent of Stuart who has been singing and acting since he was a kid and
started taking piano lessons at age 11. After singing in choirs in both elementary and middle school, he
tried out and was accepted into nationally recognized showcase choir OPUS (Outstanding People United
to Sing) of Martin County High School in Stuart, Florida. The choir was under the direction of esteemed
director Ronald L. Corbin. After high school, Charles served in the United States Army for four years in
the Dental Corps.
Charles has appeared in numerous theatrical productions including Best Little Whorehouse in Texas, La
Cage Aux Follies and Jesus Christ Superstar. Charles has fronted bands in the region including Premium
Blend, The Jazzernauts, Boss Groove and Grammy Considered Sub Groove. Charles is equally at home
singing pop, rock, funk and theatre music. His heart and passion lie in jazz though!
Charles regularly sings the National Anthem for civic organizations, special events and has sung for the
Miami Dolphins, Miami Heat and NY Mets professional sports teams.
"This is a dream come true for me!" I hope you enjoy our music as much as we love creating and sharing
it with you!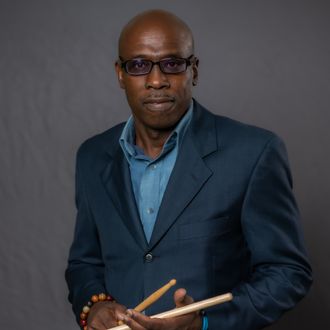 Mark Patton
Drums/ Percussion
Mark is well known throughout the treasure coast and beyond. Mark has enlightened musicians and  audiences with his master talent of percussion along with his vast repertoire of  styles and feels. Mark is the backbone of the band and driving force to the tasteful  grooves and dynamics!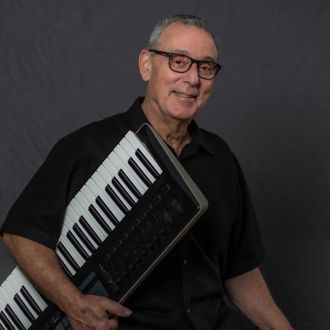 Stanley Bernstein
Keyboards/ Vocals
A native of Richmond Virginia Stanley began his musical career and made his first hit record at an early age of 17 and performing with various bands playing the organ. During this period he also performed as a drummer with several local bands, along with a considerable amount of studio work. During the mid to late seventies Stanley worked  with various show bands and  has performed across the Caribbean with show bands at exclusive showrooms such as the El San Juan hotel in Puerto Rico and Bermuda at the Princess hotel in Hamilton.
Stanley Bernstein has served double duty for Norwegian Cruise Lines as music director, band leader and keyboardist for one of Norwegian's top entertainers. Stanley has entertained our troops for the Department Of Defense at a number of bases throughout the world. He has also performed with the Carolina Opry in Myrtle Beach North Carolina and also The Charleston Music Hall specializing in keyboard orchestral accompaniment. He has extended his talents by stretching out a bit by performing Latin country music at the 2009 Premios Estrella Music Awards in Miami Beach. Stanley now resides on The Treasure Coast and continues performing with various entertainers and bands throughout Florida.